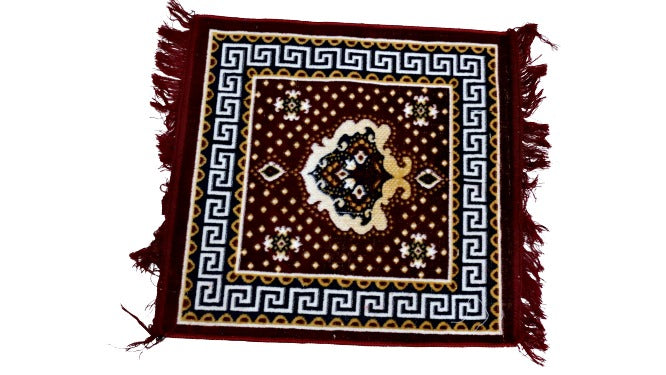 This collection of pooja aasan has been specially designed for god lovers i

s an       essential item and is found in every Hindu household.
These mats are designed to be used in Pooja, but each Aasan mat is of Multipurpose and can be used in your Temple, Kitchen, Room, porch, etc.
Adorned with an embroidery touch.
Made with Extremely soft and smooth material.

Available in Maroon and Brown Colors.

Tassels on both sides.