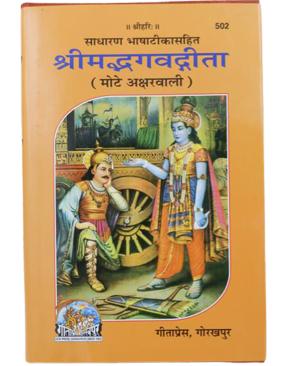 As Hindus, we believe in the teachings of Lord Krishna. There is nothing more sacred and blessed than learning the teachings of Lord Krishna and living by them. 
Bhagavad Gita can enlighten and awaken us with the teachings of Lord Krishna. The infinite wisdom of 700 verses contained in this book carries the essential truths of all world's great scriptures. 
Bhagavad Gita is an essential book for everyone's home. It contains stories that resonate with us and provide us with practical wisdom that will open our eyes and help us to find out the meaning of life. 
Now you can buy Bhagavad Gita in your preferred language. A great companion and an excellent gift!